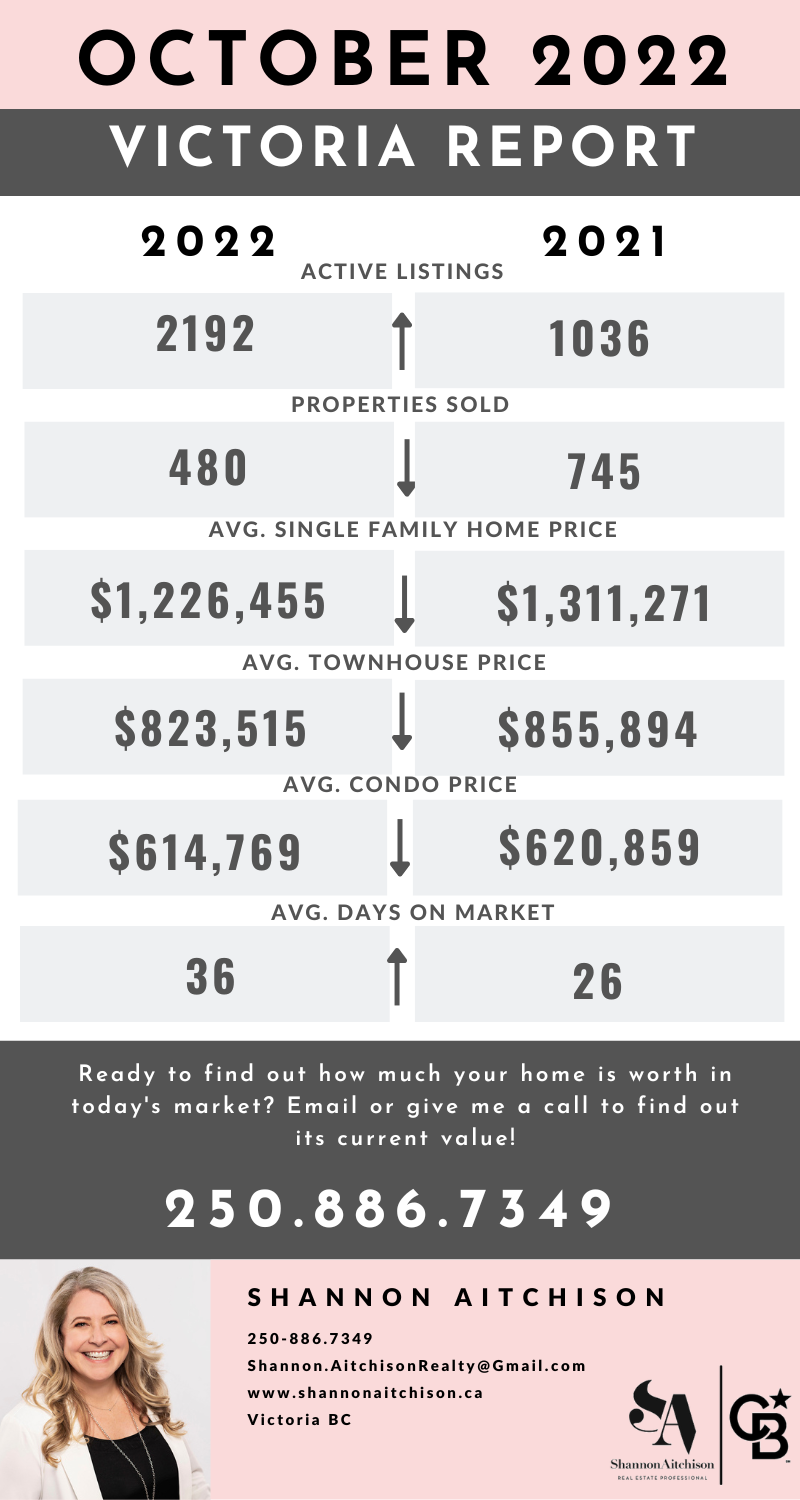 A slight uptick in sales and inventory in October since last month. A total of 480 properties sold in the Victoria Real Estate Board this October, a 17.1% increase from September 2022 but 35.6% fewer than the 745 properties sold in October 2021. Sales of condominiums were down 39% from October 2021 with 152 units sold. Sales of single family homes decreased 32.2% from October 2021 with only 230 sold.
There were 2,192 active listings for sale on the Victoria Real Estate MLS at the end of October 2022, a decrease of 4.7% compared to the previous month of September but a 111.6% increase from the 1,036 active listings for sale at the end of October 2021. 

October sales have shown what the industry has been experiencing, an increase in activity, more sales and well priced homes receiving plenty of attention – some receiving multiple offers. If you are considering selling a property, the continually evolving market conditions this month reinforce the need for up-to-date analysis of how to price your home during this type of market. Please reach out anytime to have a conversation on how the housing market is performing in your specific area as it will be crucial to your success either buying or selling.