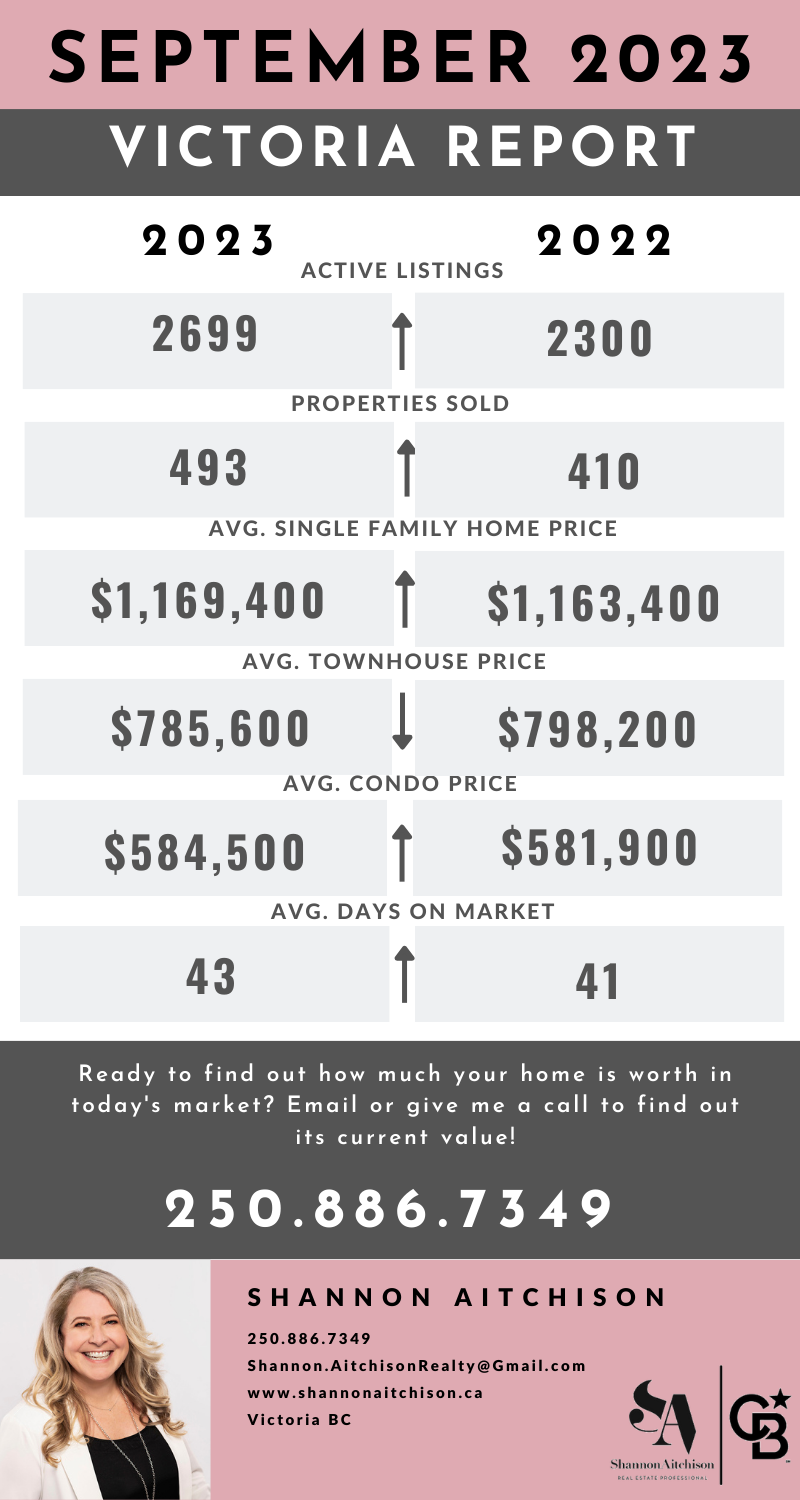 This September 20% more homes sold than in September 2022 but we saw a 9% decrease in sales from August 2023. Sales of condos were up 23% from September 2022 and sales of single family homes also increased 3% from September 2022. There were 2,699 active listings for sale at the end of September which is an increase of 8% compared to the previous month of August and a 17% increase from the 2,300 active listings for sale at the end of September 2022

We have seen a slight return to a more balanced market in recent weeks. Our inventory right now features almost a 1000 more listings for sale than we saw at the start of this year. That increase in inventory means there are more properties for prospective buyers. More inventory also means buyers may have more time to shop, though in many of our local markets a well priced property will sell rapidly, and we're still seeing some multiple offer situations. The challenge of the day is that there are many buyers who hope to find homes in the missing middle – families who seek 2-3 bedroom homes at attainable price points – who are challenged by our current interest rate environment.
With so many variables at play in each of the micro markets within Greater Victoria, it's a good time to meet with me to discuss strategy if you are considering a move.